The Monaco Yacht Summit returns: 14 industry experts side by side
Fourteen professionals from the boating industry will share their vision at the Monaco Yacht Show 2022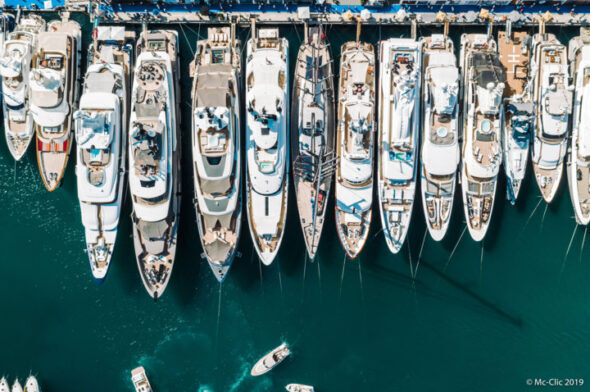 On 27 September, on the eve of the Monaco Yacht Show, the Monaco Yacht Summit 2022 will take place – the annual event for owners, charterers, future clients, yacht representatives, or managers. For this event, designers, shipyards, financial consultants and other professionals will be called together to share their experiences and personal interpretation of the state of the art in the boating industry.
The 2022 edition will have a panel of 14 experts sitting at the table, moderated by Stewart Campbell, lead editor for Boat International Media, and Derek Munro, manager of Divergent Yachting. A number of topics will be discussed during the day: from charter purchase to construction, refitting and new places to travel.
MEET THE PANEL OF THE MONACO YACHT SUMMIT 2022
Analysis of the superyacht market, current trends (new technology, design, innovation, on board functions, new destinations), and the future of this industrial sector will be discussed by Paris Baloumis, marketing director for Oceanco, Charlie Birkett, co-founder and general manager for Y.CO, Aino-Leena Grapin, general manager for Winch Design, and Ferruccio Rossi, head of the superyacht division for Sanlorenzo.
Julie Bichon, head of the Charter Management department for Hill Robinson, Jamie Edmiston, general manager of his own brokerage firm for large yachts, Jacob Ewing, captain of the 56-metre Broadwater, and Geordie Mackay-Lewis, co-founder and general manager of Pelorus, will focus on everything related to chartering. This includes choosing the right vessel and crew, identifying the best destination, and choosing on-board activities.
The steps for purchasing a yacht, be it ready built or on paper, will be explained by Michael Breman, sales manager for Lürssen, Andrew Charlier, co-director and partner of HFW, and Espen Oenio, naval architect representing his international design studio.
The team that worked on refitting the yacht, Galaxy, made up of Nicolas Genelot, general manager for Monaco Marine, Marie Soliman, founder and project manager for Bergman Design House and Sara Vezensek, the client's representative, will present to the public the entire transformation process, from the creation of the design to its construction and delivery to its new owner.