A Medieval village with an ancient history, Varazze is now one of the most popular swimming destinations in Liguria
Varazze, in the province of Savona, is located along the Western Riviera, nestled into a large cove between points della Mola and dell'Aspera .
Varazze: the town
Varazze, an ancient Medieval borough (XI century), spreads out between the Teiro river and the current Via Buranello . The walled village had five doors, both inwards, and out to the suburbs extending to the sea. The ancient urban layout was characterised by large gardens and lemon groves, creating an environment which was fitting for the development of elite tourism (described by Remigio Zena in the novel, La bocca del lupo), it was then transformed by new roads and building expansion, extending it to the hills. Of its historical past in particular, of note are the sixteenth-century church of S. Ambrogio, with its Romanic-Gothic bell tower, and the church of S. Domenico built in 1419, and restored in the XVIII and XIX centuries.
Varazze is now a well-known swimming destination. The growth of the new tourist port, the many beaches along the coast with the 40 beach resorts, the ease of accessing hikes in the regional national park of Beigua, the beauty of the ancient medieval centre, make Varazze one of the most sought after tourist destinations. Indeed, there are many tourists visiting Varazze from Piedmont and Lombardy, as well as from abroad (France, Germany, Switzerland and Holland in top place). Varazze was awarded the Blue Flag in 2007 for the quality of its beautiful beaches. It is also popular for its climate throughout the entire year, and in particular for its water: the temperature of the water reaches 27 degrees Celsius in the summer months.
Boating in Varazze
With the construction of the new tourist port surrounded by greenery, one of the most avant-garde in Liguria, Varazze has also become an important landing place for some of the higher end tourists, with over 800 spaces for boats up to 35 metres long available to pleasure boaters, and services of all kinds. The tourist complex also includes luxury homes, all along the seafront, created with high-end finishes, in addition to shops, cafes, and restaurants.
There is also a shipyard with a crane holding 40 tonnes as well as refuelling facilities.
News
Le ultime notizie su Varazze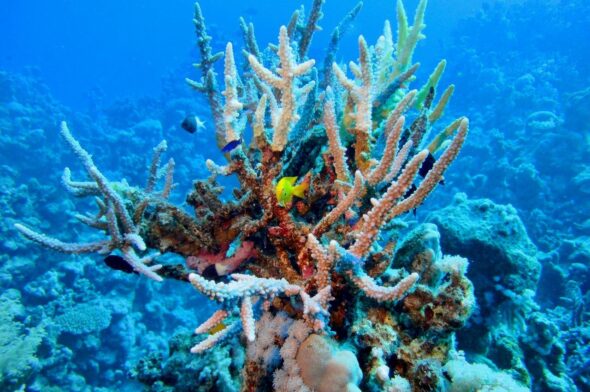 Diving
The news isn't good, even for this incredible and enormous ecosystem
companies
All businesses in Varazze