La Spezia, capital city of the Ligurian province at the heart of the Gulf of Poets
La
Spezia
(Speza in local dialect), the provincial capital, is, after 
Genoa
, the most populated city in Liguria. This city is located at the centre of the Gulf of the same name, also known as the 
Gulf of Poets
, on the extreme eastern part of the Ligurian coast.
Visiting La Spezia
The city is located on a narrow strip of land surrounded by the sea and mountains: Monte Parodi, which overlooks the city, gives a splendid view of La Spezia and its Gulf, and divides it, at the same time, from the Cinque Terre, a natural paradise unique in the world which must be visited when in the area. Also visible from above is the dockyard:
La Spezia is home to one of the biggest navy yards for the Italian navy, the Marina Militare. At the base of Monte
Parodi there is a fork in the road: continuing on, instead of turning towards Riomaggiore, visitors can reach Portovenere.
The local area surrounding the capital offers a number of tourist sites. In addition to the closeness of the Cinque Terre, there are also a number of other locations, both cultural (museums, churches, castles, forts) and natural, like the many panoramic viewing areas, the many beach facilities along the coast of Sarzana and others on the Gulf of Poets.
Even food and wine has its importance thanks to the numerous agriturismo facilities throughout the area.
www.turistipercaso.it
Boating in La Spezia

As it is at the centre of the Gulf of Poets, La Spezia is equipped with every kind of boating service, including berthing and shipyards. The new Porto Mirabello, opened in the summer of 2009 and officially inaugurated on 18 September 2010 (with a capacity of 1200 spaces for vessels from 8 to 100 metres in length) proves how much the city believes in pleasure boating. La Spazia is also home to historical shipyards for construction (Cantieri Baglietto) and repair (Cantieri Navali di La Spezia and Cantieri Becconcini) Pleasure boaters passing through can drop anchor inside the port of La Spezia by Assonautica A. Di Benedetti (44°06′,08 N 09°49′,77 E) accessing through the western passage, or to the east of the Port, from Porto Lotti (44°05′,78 N 09°51′,54 E), also accessed through the western passage. Heading out towards Portovenere and the Cinque Terre, small villages like Fezzano and Le Grazie have a number of spaces available.
News
Le ultime notizie su La Spezia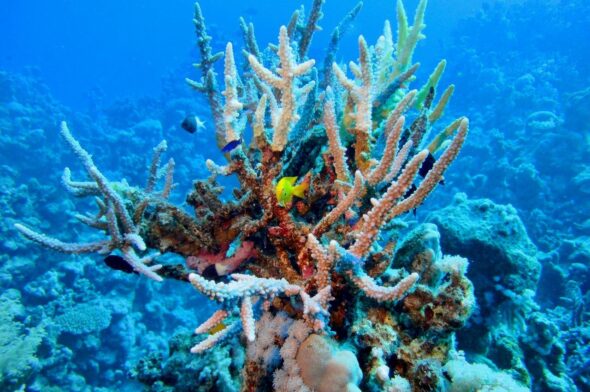 Diving
The news isn't good, even for this incredible and enormous ecosystem
companies
All businesses in La Spezia