Savona, capital of the Ligurian province, split between the sea and cliffs
Savona (Sanna in dialect) is a Ligurian city which is the capital of the province of the same name, second in size after Genoa in the region. Over the last few years, the industrial city of Savona has transformed into a tourist centre, thanks to modernisation works undertaken in the dockyards, but most especially due to the cruise terminal.

History of Savona
The original nucleus of Savona was founded by the Liguri Sabatii, who were then succeeded by the Romans and Byzantine. In the XVI century the Genoese built the fort that still overlooks the city today: Priamar, after having destroyed the houses and churches that were originally in that area. Today, the building is home to a collection of art that was donated to the city by Sandro Pertini and the public archaeological museum. Moving towards the interior there is still a large area of Medieval origin: the historical centre. The Corsi and Guarnieri towers, originally built in the XII century and then the famous Brandale bell tower with its "campanassa" symbol of the city and the tower, Leon Pancaldo, known as the Torretta to the locals.
Visiting Savona
Certainly, in addition to the places mentioned above, there are also a number of buildings in the centre which house many museums: Palazzo Gavotti with its art museum, the Seventeenth-century cathedral of Santa Maria Assunta with its Treasure Museum, and lastly, the Cappella Sistina built by Pope Sisto IV, originally from Savona, in memory of his loved ones, and with the same name as the more famous one in the Vatican, the Sistine Chapel. Of a rare beauty is the Fifteenth-century Palazzo dei Della Rovere belonging to the family of the famous Giuliano Della Rovere, better known as Giulio II. The building is located in Via Pia, a much loved area by the locals and by tourists, not only for its buildings but also for its food. This is where visitors can enjoy the local panissa as well as farinata bianca, an exclusively local recipe which uses wheat instead of chickpeas in the dough, this version of which was experimented for the first time during the period where the Genoese enemy imposed restrictions. In addition to the Middle Ages, Savona as has buildings in the Liberty style. Palazzo dei Pavoni in Via Paleocapa, and Palazzo Dellepiane in Corso Italia, also known as "delle palle" due to the giant sphere on its roof, are two examples. Lastly, of note is also the magnificent Teatro Chiabrera in Piazza Diaz, built in the Neoclassic style, the cherry on top in a city waiting to be discovered.
News
Le ultime notizie su Savona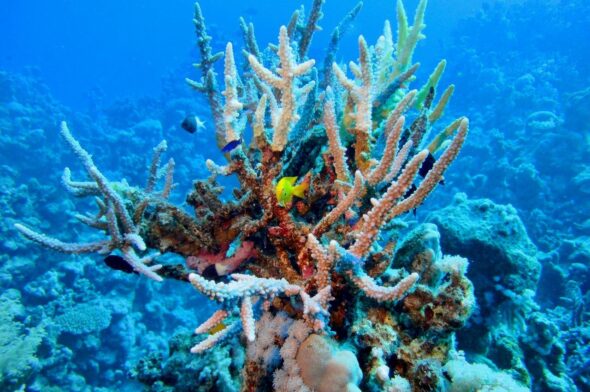 Diving
The news isn't good, even for this incredible and enormous ecosystem
companies
All businesses in Savona