Finale Ligure a splendid town with a Medieval historical centre and some of the most beautiful beaches in Liguria
Finale Ligure
(Finô in local dialect, and Finà in Ligurian dialect), a town in the province of
Savona
, is considered to be one of the most beautiful towns in Italy, so much so that due to its historical importance, in 2007 it was honoured with the title of City with a Presidential Decree.
VISITING FINALE LIGURE
With centuries of history, Finalborgo is now a destination for tourists from around the world, both for its temperate climate throughout the 12 months of the year and its sea with its sandy beaches, as well as the pleasant hillside localities which are perfect for free climbing. The inland, full of caves that were inhabited by primitive Man, is one of the most beautiful places for climbing in Italy which, together with the beautiful beaches of Finale, makes an ideal holiday destination for climbers.
Of note is the Palio delle Compagne Finalesi (the second weekend of July), an event in Medieval costume, with the Trofeo Nazionale degli Sbandieratori, as a return to the Middle Ages (third week of August), another costume event in the stunning historical centre of Finalborgo, with three nights of games, shows, ancient trades and a number of cultural activities.
Boating in Finale Ligure
Finale Ligure has a tourist port in concession from the Municipality of San Donato, and covers 37,393 m2 of water surface area and uses 24,488 m2 of land area. The marina can accommodate up to 550 boats up to 17 metres in length, many spaces of which are reserved for transit.
There are a number of services available for pleasure boaters: fuel distributors, fresh water and electricity supply, care taking, mooring operators, waste collection, toilet facilities, and showers.
There is also a small shipyard for boat storage and repairs with a fixed crane with up to 40 tonne load, and a mobile crane up to 25 tonnes.
Finalborgo
A must-see is Finalborgo, one of the centres that makes up the town of Finale Ligure. It developed mostly in the Middle Ages. The centre is full of spectacular Fifteenth-century and Renaissance buildings, modified during the Spanish dominion. Enclosed by intact Medieval walls, with semi-circular towers at intervals and interrupted only for the doors.
www.rivieraligure.it
www.turismo.comunefinaleligure.it
www.rosaimmobiliare.it
www.wikipedia.org
News
Le ultime notizie su Finale Ligure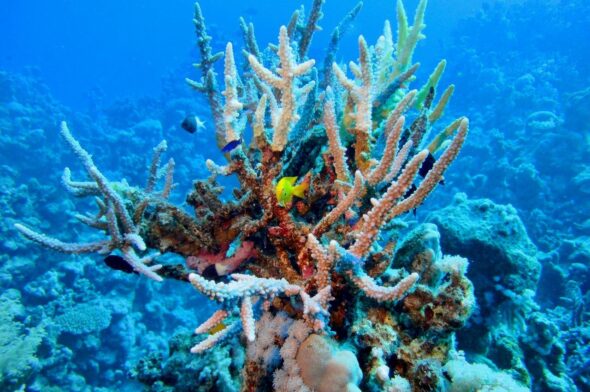 Diving
The news isn't good, even for this incredible and enormous ecosystem
companies
All businesses in Finale Ligure