The Palma International Boat Show has opened: with Italy at the forefront
Many Italian shipyards are presenting their latest products at the Palma International Boat Show, from 27 to 30 April, in Palma de Majorca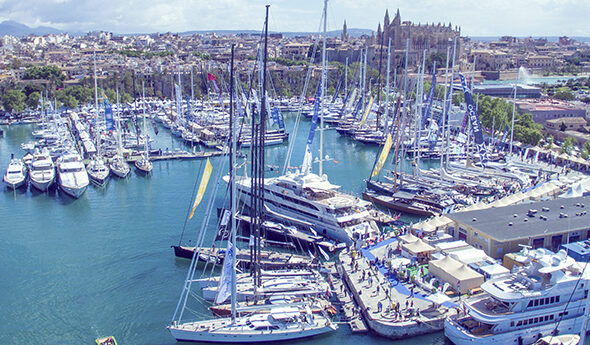 Kicking off the new international boat show season is the Palma International Boat Show. This is one of the main boating events in Spain, and takes place on the enchanting island of Palma de Majorca. The show, running from 27 to 30 April, has, this year, 271 exhibitors and over 600 boats, all for sale.
One of the most exciting parts of this four-day showcase is, most certainly, the Superyacht Village. This area showcases some of the best superyachts available on the international market. Another attraction that visitors can see in the Village is the wide range of exhibitors: from sail makers to high-end electronics for boating. This area also includes a section completely dedicated to Refit & Repair, targeted at experts and professionals in the boating industry.
ITALIAN SHIPYARDS EXHIBITING
Exhibiting at the Palma International Boat Show are also many Italian shipyards. This includes Ferretti, Sanlorenzo, Riva Yachts, Wally, Rizzardi Yachts, Tecnorib bringing their latest range to the Spanish show, the Pirelli 30, the Pirelli 42, Pirelli 35 and the all new Sacs Rebel 47. Also exhibiting are Evo Yachts with their latest model of Evo R4 XT, in partnership with Evo Yachts Spain. With this agreement, the Campania-based shipyard shows that they want to expand their presence into the Spanish market.
The shipyard Fiart Mare will present to the public of the Palma International Boat Show their Seawalker 39, which is also available for test drives at stand M-9/M-10/M-11. Alongside the 12-metre walkaround, is also the Seawalker 43, the flagship of the range, presented in various engine configurations with IPS transmission. On display is also the Seawalker 35, the smallest and newest member of the range, with both its outboard and inboard engine versions.