Presenting the first images of the new solar powered catamaran "Silent 120 Explorer": it will be presented at Boot
Silent Yachts starts 2023 by revealing the design of their solar powered catamaran, Silent 120 Explorer, which will be presented at Boot in Düsseldorf
The new solar powered electric catamaran by Silent Yachts is called the Silent 120 Explorer.
The Silent 120 Explorer marks the beginning of the Austrian shipyard's 2023 and will be presented at the Boot in Düsseldorf, from 21 to 29 January. Meanwhile at the shipyard, construction of hull no. 1 of the Silent 120 Explorer has begun, the largest model ever designed by Silent Yachts. Delivery of the first unit is planned for the beginning of 2024.
Silent Yachts is a shipyard that has always worked in technological innovation and sustainability. The team will also be participating in the Blue Innovation Dock at Boot Düsseldorf. This new platform for sustainability and transformation brings together visionaries, investors and politicians to prepare the boating industry for an environmentally sustainable future.
In particular, the founder and CEO of Silent Yachts,  Michael Köhler, will take part in a round table on the topic, "Business meets politics: CEO Panel – focus on boating tourism," while the Chief Innovation Officer,  Stephan Kress, will host a presentation entitled "Silent yachts: Pioneering Solar-Electric Propulsion for a new Era in Yachting."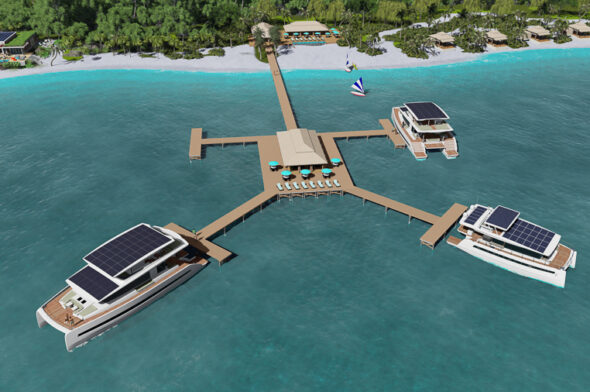 Environment
Silent-Yachts is promoting a new idea for environmentally sustainable resorts using its solar-powered catamarans