Choosing the right boat with Welconboat: from dinghies to yachts, your holidays are assured
This is how the new start-up works and these are the opportunities for pleasure boaters to go back to sailing, enjoying a boating holiday.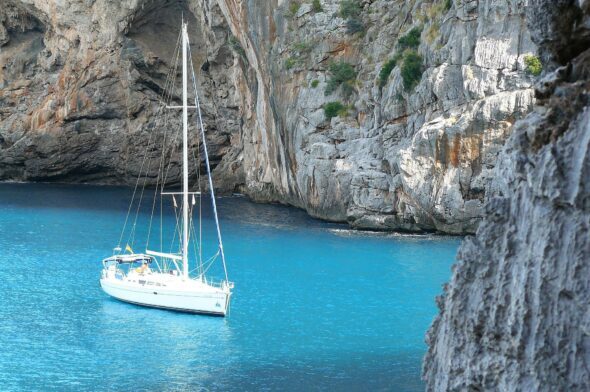 Find the right boat with Welconboat
Day after day, the date we get to go back out to sea is getting closer. And the desire to go on a boating holiday is ever stronger. Boats are candidates for becoming one of the safest places for spending holidays, with your family or with friends and especially where it is possible to trace movements, before and after the holiday.
Thanks to Welconboat, customers will be able to choose the ideal boat to enjoy the holiday of their dreams: from day trips to longer cruises. A light, innovative formula that offers an immense fleet of boats to choose from, as explained by Giancarlo Donato, manager of Welconboat.
What is Welconboat's role in organising a boating holiday? What services do they offer?
Welconboat is a boating holiday organiser. Our aim is to find the right vessel and holiday to satisfy the client's needs. We are a customer-oriented company. Indeed, we have specialised, multi-lingual staff available to listen to the needs of our clients and advise the best solution for them, made to measure.
What types of vessels do you have?
We have boats for all needs and tastes: sail boats, catamarans, yachts, and even dinghies of all sizes.
Where are the departure ports?
Welconboat covers the entire world with approximately 9 thousand boats and yachts in 400 destinations.
In light of the current health crisis, what type of boating holidays do you advise?
At this moment it is advised that holidays be non-gathering, so boats are the ideal means to travel with your family only. Naturally in the Italian Mediterranean as it will be difficult to be able to travel abroad. This will be a chance to rediscover our natural beauty, from a more spectacular point of view: the sea.
What do you predict will be the most popular destinations by Italians in summer 2020?
Sicily, Sardinia and Liguria. I think these will be the ideal locations for summer 2020.
Boats are the safest means to guarantee isolation. What protocols do you have in place before you deliver a boat?
Naturally, if you decide to go with a skipper, they will have to have passed testing for the virus. In regards to the boat, the charter companies guarantee they will deep clean and disinfect each vessel between trips. There will also be hand sanitiser dispensers on board.
Giuseppe Orrù