Sealance and Enevate work together to develop a high performance battery for boating
The engineers from Sealance and Enevate will work together to improve battery performance and create a prototype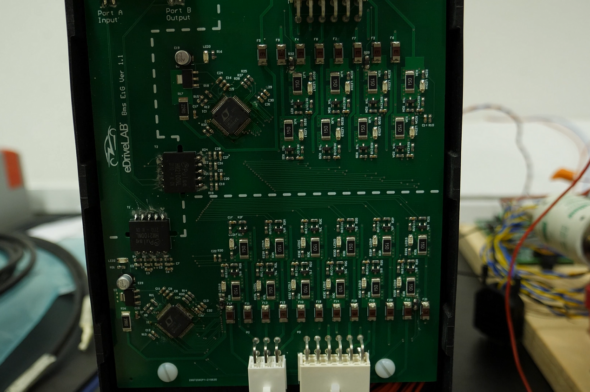 Sealance, an innovative business working in nautical propulsion, has announced it has signed an agreement with Enevate, one of the top companies manufacturing batteries with an ultra fast charge and high density for electric vehicles and other markets, to develop a high power battery for jet propulsion.
The Sealance tech start-up has developed an ultra efficient electric propulsion system called DeepSpeed, which makes no noise and reduces vibrations for different types of vessels, from tenders to megayachts. This electric jet system creates clean energy from 250 to 1300 hp, using internationally patented technology and with energy efficiency parameters that are much higher than any other naval propulsion system, for a wide range of uses.
In addition to performance benefits for electric vehicles, Enevate's technology for silicon batteries reduces CO2 emissions by 26% during manufacturing through the use of XFC-Energy technology, compared to the conventional lithium-ion batteries in use today (21% for NCA cells and 26% for NMC cells). This will favour sustainable navigation, reducing the carbon footprint from the beginning of the system's life cycle. This is significant because battery manufacture is one of the highest CO2 emission contributors in the manufacture of any kind of electric vehicle.
Sealance's DeepSpeed system requires battery performance similar to that of Enevate for their automobiles, in particular, high energy density with a high discharge rate, long life, and ultra fast charging. The engineers from Sealance and Enevate will work together  both in California and Italy to improve battery performance and create a prototype.