VYS Luxury: here's how to resupply a luxury yacht – Interview by DN
VYS Luxury has been a food and drinks supplier for 40 years, offering high quality products and reliable service at affordable prices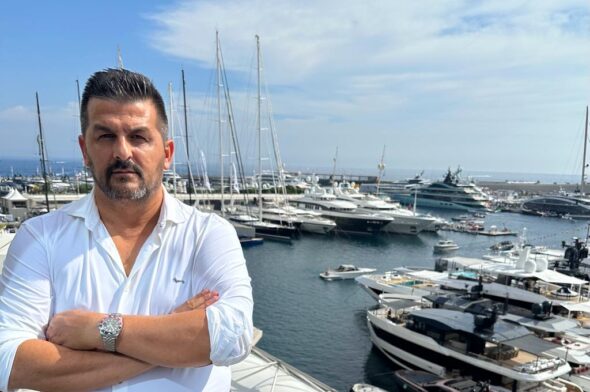 To be defined as such, a superyacht does not only have to be well made aesthetically, but it also needs to guarantee excellent service on board no matter what the occasion. In this sense, resupply is not to be underestimated, especially when dealing with a large vessel. This is the area of expertise for the VYS Luxury team, global operator for the supply of high quality food and drink for superyachts, who have been taking care of their clients with their fast and reliable service for over 40 years. Thanks to their network of suppliers, VYS can deliver nearly anywhere in the world: next day delivery is available throughout the Mediterranean.
"VYS – explains Emanuele Minore, owner and CEO of VYS, to Daily Nautica – is a brand that has always focussed on innovation, new consumer trends, and satisfying the needs of their clients, who are used to enjoying a certain type of experience on board. Over the years, we have changed our company logo to better reflect the evolution of the business and the quality of our service: our current logo represents our vision, our values and our mission."
VYS LUXURY SITES
VYS's main offices are located in Venice, alongside a number of facilities, including warehouses, cellars and food processing centres. Here all products are prepared and packaged according to client needs.
"Over the years – continues Emanuele Minore – we have expanded, opening branches throughout the Mediterranean, providing the same quality while promoting local products. Currently, VYS has locations in Italy – Venice, Castellamare di Stabia, Catania, Ventimiglia (opening soon) – Split in Croatia, Turkey – Istanbul and Bodrum – Athens in Greece, Nice in France, and Barcelona in Spain. Also in Barcelona, is our manager Nuria Valldeneu who, thanks to her experience, exclusively follows the entire production of the interior dep, offering the highest quality, professionalism and assistance."
YACHTING ASSOCIATIONS
VYS works in partnership with a number of important businesses in the yachting industry, including the Italian Yacht Masters association and the Italian Chefs Association.
"IYM – says Minore – is a leading association of Italian super yacht captains, led by Captain Gino Battaglia, a great professional but also a great man. It is a prestigious and trustworthy association, and VYS has great confidence in them. IYCA, instead, is the first Italian association that represents chefs working on board yachts and megayachts. Founded in 2016 by Graziano Ballerano and Angelo Genova, it aims to represent Italian culinary excellence in the yachting industry. By working on yachts, IYCA chefs can find themselves anywhere in the world, and it is fundamental to guarantee the best possible service and supply of fresh ingredients: thanks to their partnership with VYS, this is possible."