The Panam 40m motoryacht by Baglietto has been launched
Delivered to its European owner, the 40 metre aluminium vessel was designed by Francesco Paszkowski Design
Fourth in the series of premiers launched by Baglietto since the end of June, the motoryacht, Panam was launched and delivered to its European owner. The 40 metre aluminium hull was designed by the Florentine design studio, Francesco Paszkowski Design, both for the exterior and the interior, which was also done in partnership with the interior designer,  Margherita Casprini.
The bulkiness of the vessel's design is highlighted by the straight bow and the irregular cuts of the windows, which bring light below deck. The volume, however, is still light thanks to the choice of aluminium alloy and a number of different building components, like, for example the stern hold doors, made in carbon fibre, to reduce the overall weight. In this way the propulsion of the three  MTU V16 2000 engines and three KaMeWa water jets guarantee a maximum speed of 31 knots (while cruising speed is around 25 knots).
The layout of the space on the Panam motoryacht built by the historical Ligurian shipyard, has the day area on the main deck, the owner's cabin to the bow and four guest cabins on the lower deck, where the professional kitchen is also located. Also below deck, to the bow, is the captain's cabin, two double cabin's for the crew, a laundry room and crew dining area. Behind the engine room is the floodable garage, where a tender is stored. The "beach area" on the stern is open on three sides and has a self-moving platform to make getting into the water easier.
The contemporary styled interior is declined in warm tones and wooden essences, with grey lacquer, and touches of elegance using stone like marble and onyx. The designers have also added a few details adapted from life on land, like a "green" wall, which separates the living room from the dining area, a custom made pool for upstream swimming on the fly bridge to the stern, the hammam in the owner's cabin and the large full-length windows in the main cabin, with automated opening allowing for a beautiful panorama of the seascape.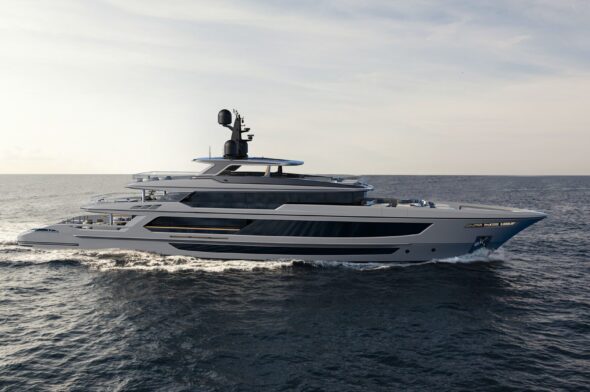 Design
The 52-metre yacht from the La Spezia shipyard is loved by its owners for its personality and liveability solutions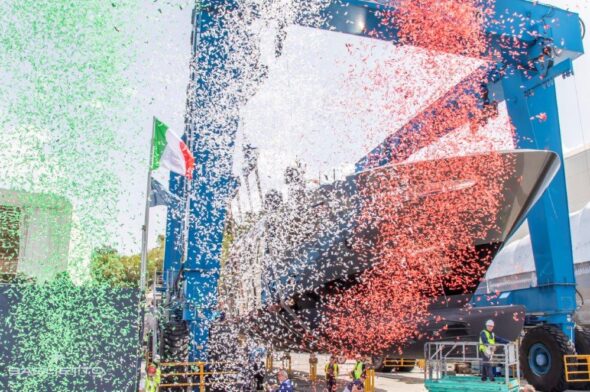 Mega yacht
A new launch for Baglietto: "Rush" a planing 42-metre super yacht designed by Paszkowski Design with interiors by Margherita Casprini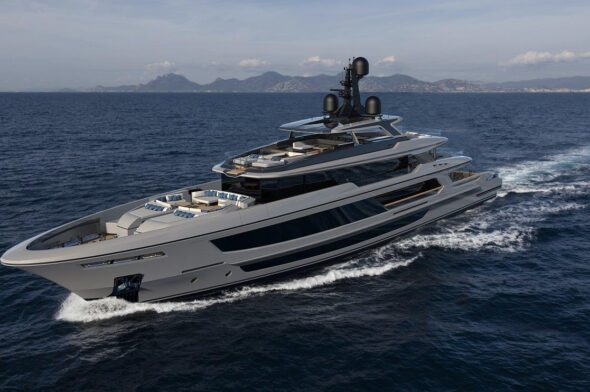 Boating Marketplace
Like a wave in continuous movement, Baglietto renews itself and restarts with a new organisation, a completely revisited range, and two new builds of 42 and 52 metres sold in the last 6 months. Our interview with the chief commercial officer, Fabio Ermetto