North Sardinia Sail is the top nautical charter company in Sardinia: "Hiring a boat? Anyone can do that now"
North Sardinia Sail is the top company in Sardinia working in pleasure boat charters, with a turnover of 6,700,000 euros. NSS Charter is among the top 400 companies in Sardinia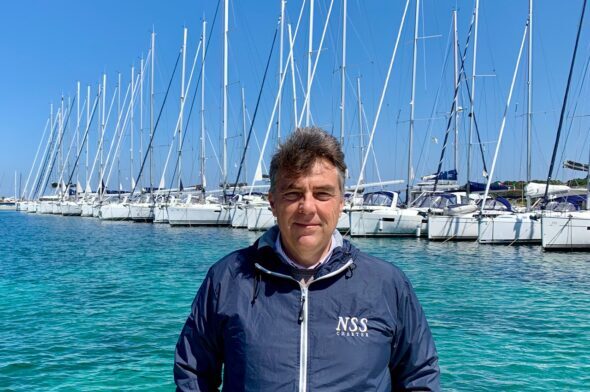 Simone Morelli, founder of North Sardinia Sail
North Sardinia Sail is the top nautical charter company in Sardinia. NSS is the top business in pleasure boat charter in Sardinia, with a turnover of 6.7 million euros and 53 employees. A study by Nuova Sardegna, listing the "Top 1000" companies on the island, took into consideration the financial reports from 2019, covering different economic sectors, therefore covering the period before the Covid-19 pandemic.
NSS Charter is in 385th position among the Sardinain companies, a great result for a company that works mostly in the summer season, growing from 2018, when the company based in Olbia had reached 476th place.
"Nautical charter – explains the founder of NSS, Simone Morelli – is a very important business both nationally and locally to Sardinia. On the island there are about 30 businesses for a total of 300 vessels and 2,500 beds, and in the Cala dei Sardi-Porto Rotondo-Portisco triangle, there is 12% of the overall national supply in charters."
Statistics generating a considerable amount of income for the tourist and travel industry. "Covid – notes Morelli – unfortunately broke the trend, but, even with that, the sector is still holding, thanks to the fact that boats today now represent one of the safest ways to spend a holiday." Morelli's words are confirmed by the data from Confindustria Nautica, demonstrating how social distancing has given a push to charter vessels.
In addition, a sailing holiday is now within reach for everyone. An example? If you were wanting to hire a 10 metre boat with 3 cabins and 6 beds in August (high season), the cost would be around 1,200 euros a week, less than a holiday home. So if it were three couples, one per cabin, the hire expense would be 400 euros per couple (200 euros each), less than 70 euros a day to sail freely, safely, and far from the summer crowds.
Giuseppe Orrù