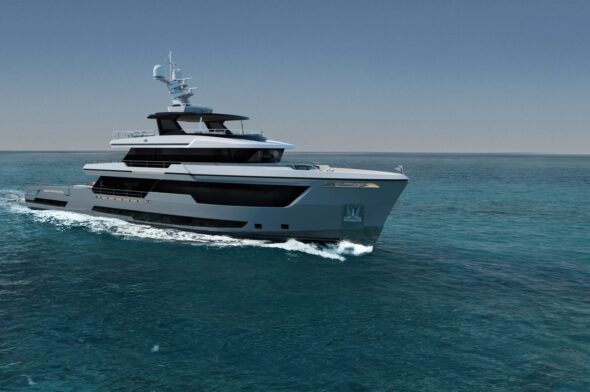 The Columbus Crossover 40 design springs from the need to house large tenders on compact yachts and adapt to a new life style that turns boats into private islands to enjoy an entire holiday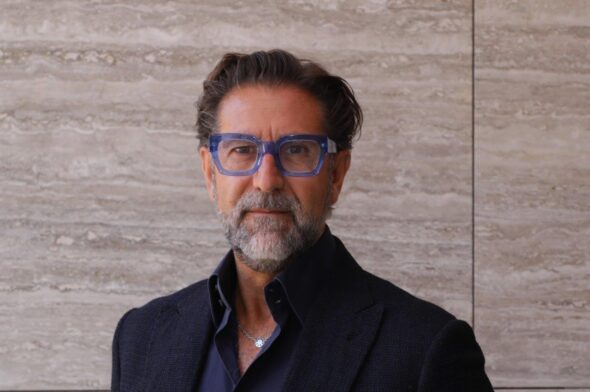 Giovanni Costantino, president and founder of The Italian Sea Group, talks to us in an interview about business success, objectives and sustainability, and a focus on boat owners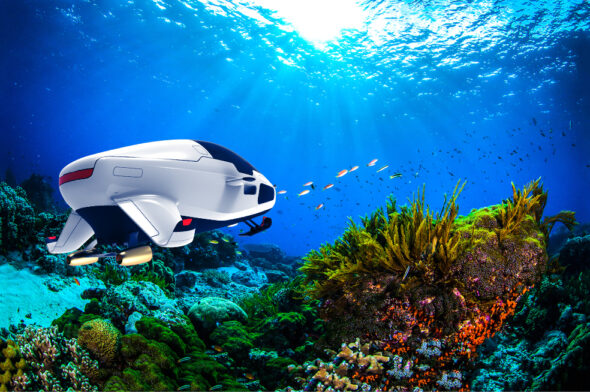 The DeepSeaker DS1 paves the way for a new type of vessel, capable of speeding across the water, and going under it
Boating
Boating never stops in Liguria.
Everything you need to know about pleasure boating, with a focus on Liguria, obviously. In Liguria, boating is an important industry, thanks to the area's shipbuilding and boating tradition. It is still  a leading industry today, both in terms of economy and employment. In this section, in addition to sharing all the local boating-related events (there is more than the Genoa Boat Show), we talk about sail and motor yachts, with particular attention paid to mega yachts, which are often photographed by our staff in Portofino, a tourist destination for a number of VIPs from around the world. In this section we will also discuss boating organisations: Ucina and Nautica italiana are organisations working for the industry in close contact with governments institutions. Boating is also legislation, the navigation code and all other bureaucratic aspects.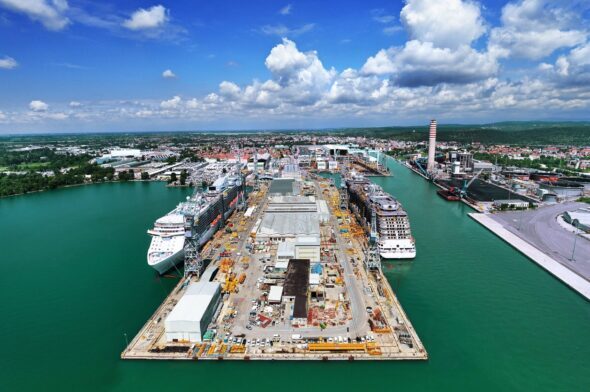 Rina and Fincantieri have signed a protocol of intent aimed at developing partnerships for the use of alternative fuels, carbon capture and renewable energy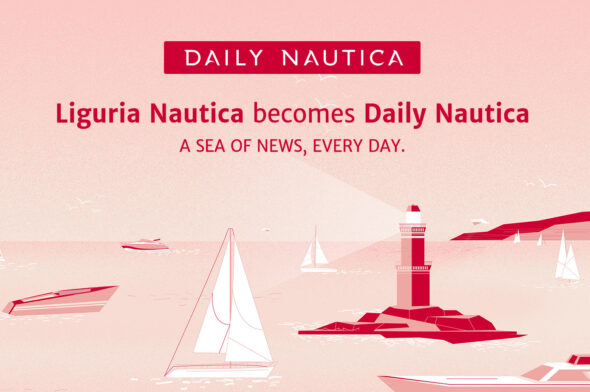 Our e-magazine has changed its name to reflect its national and international character and offer more opportunities to its advertisers.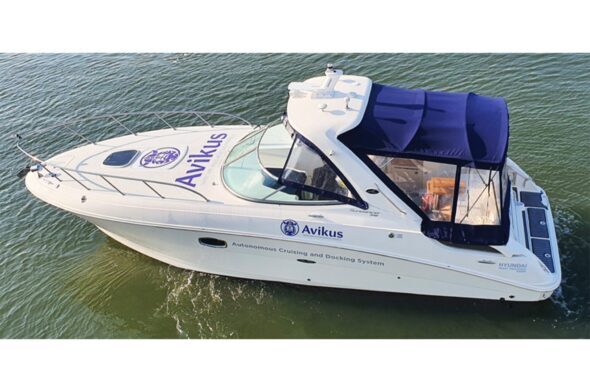 The Korean company, Hyundai, has presented its completely autonomous pleasure boat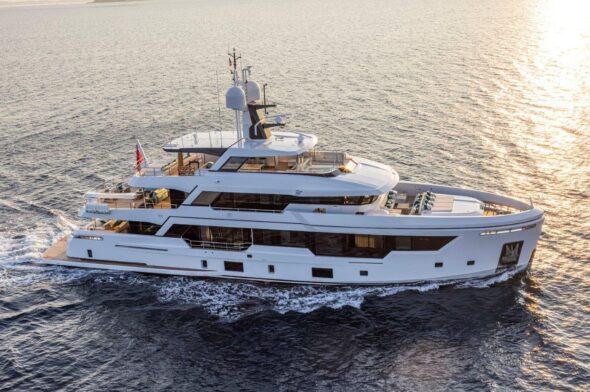 Hydro Tec's success continues with 3 finalist yachts at the World Superyacht Awards 2022, out of the four they delivered in 2021, proving themselves to be one of the most versatile and prolific design studios in the world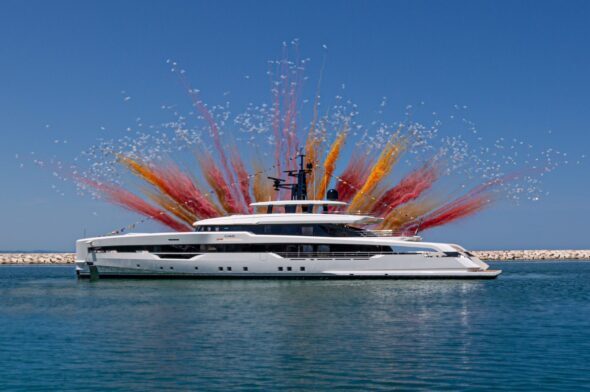 The 52-metre superyacht, Ciao has touched the water in the Superyacht Yard Ferretti Group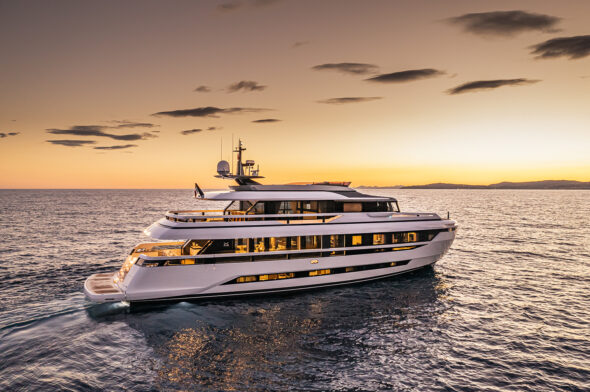 Interview with Giuseppe Palumbo, founder and CEO of Palumbo Superyachts, who takes us through the past, present and future of the shipyard
Highlight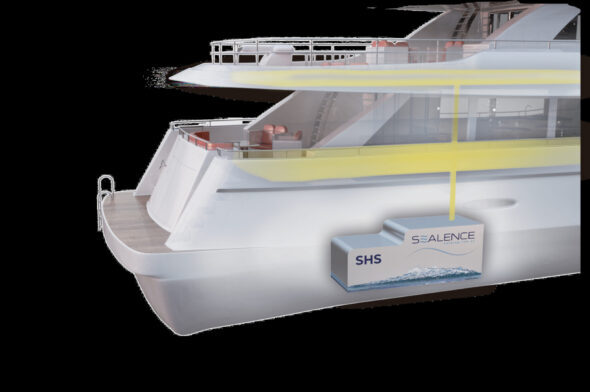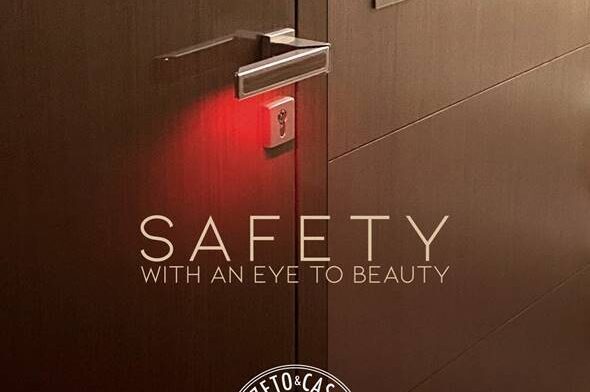 The multi-award winning Ligurian company, is taking part in the Italian Chamber of Commerce initiative in the Arab Emirates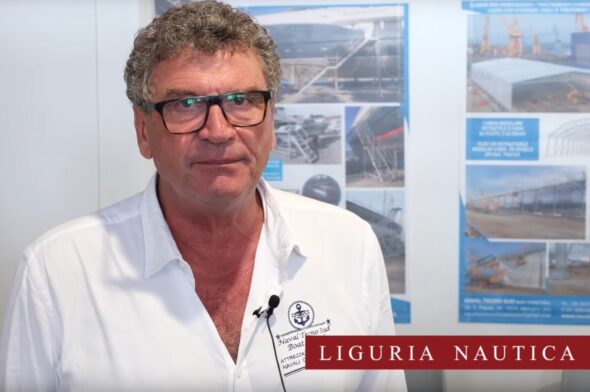 Certified products and over 30 years' experience in the shipbuilding industry, Naval Tecno Sud presents its top products at the Genoa Boat Show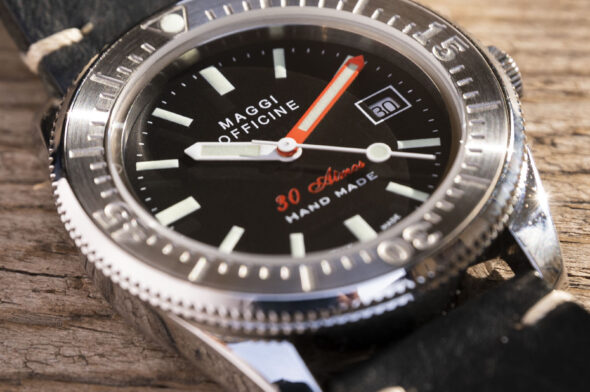 Watches by Maggi Officine are made by hand and encompass their passion for the sea and for diving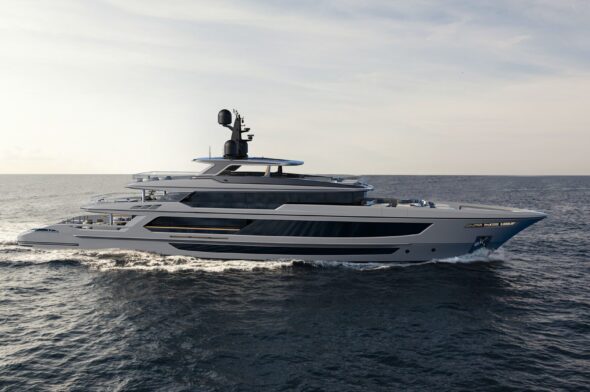 The 52-metre yacht from the La Spezia shipyard is loved by its owners for its personality and liveability solutions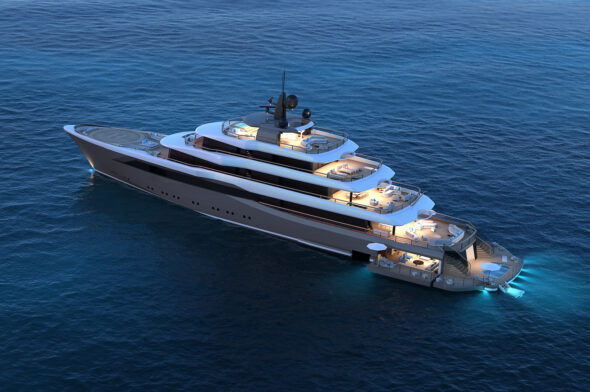 The latest generation of hybrid propulsion from the partnership between the Milan design studio and the shipyard from Ancona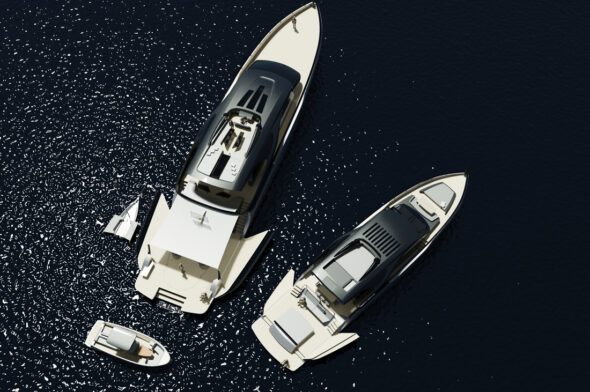 A new entry in the design and construction of super yachts, thanks to two experienced professionals who love the sea
companies
All businesses in Liguria