Highlight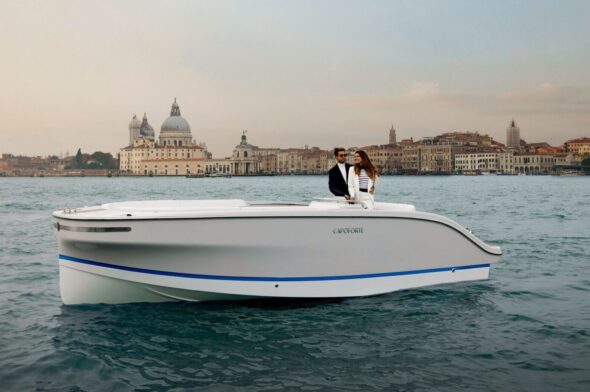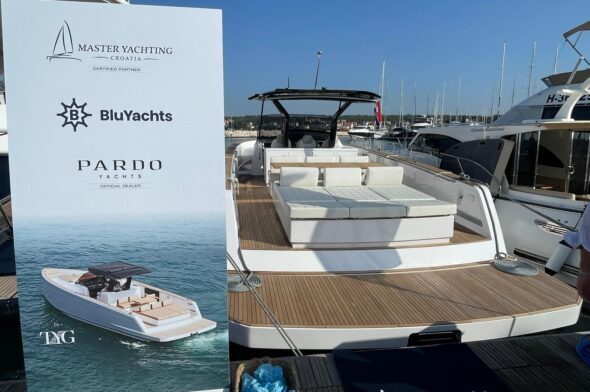 This new partnership between Blu Yachts and Master Yachting Croatia will offer quality products and services to clients in the East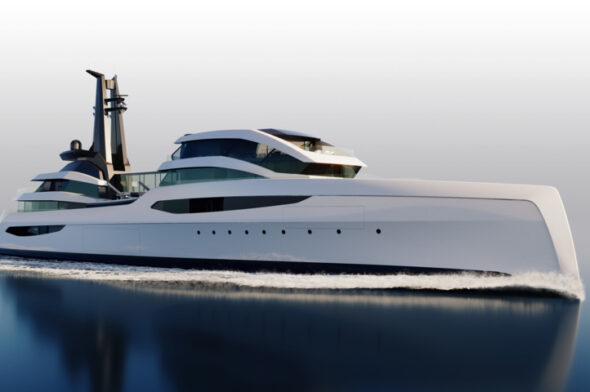 Feadship has presented the concept for the EXPV, an elegant explorer where everything has been studied to contradict the past and look to the future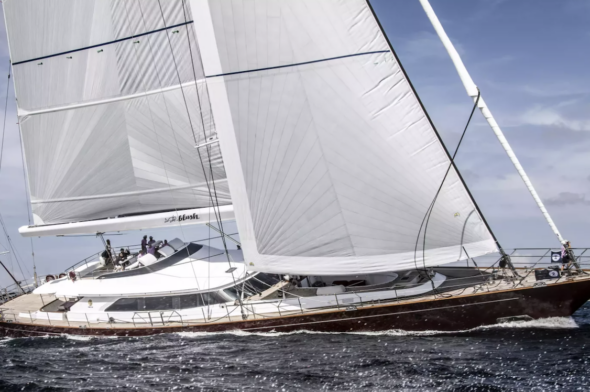 Blush is one of the sailing superyachts presented at the Monaco Yacht Show: it is for sale and available for charter through Camper & Nicholsons
Boating
Boating never stops in Liguria.
Everything you need to know about pleasure boating, with a focus on Liguria, obviously. In Liguria, boating is an important industry, thanks to the area's shipbuilding and boating tradition. It is still  a leading industry today, both in terms of economy and employment. In this section, in addition to sharing all the local boating-related events (there is more than the Genoa Boat Show), we talk about sail and motor yachts, with particular attention paid to mega yachts, which are often photographed by our staff in Portofino, a tourist destination for a number of VIPs from around the world. In this section we will also discuss boating organisations: Ucina and Nautica italiana are organisations working for the industry in close contact with governments institutions. Boating is also legislation, the navigation code and all other bureaucratic aspects.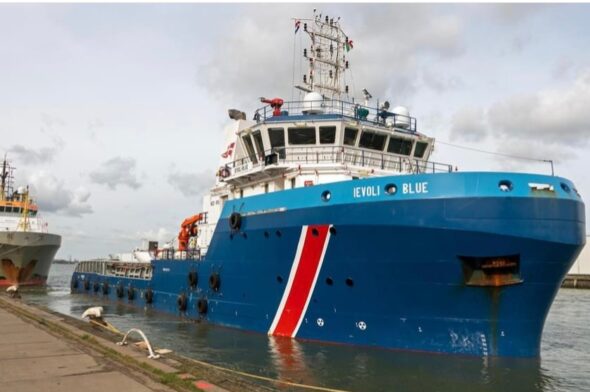 The entire navigation took place in the middle of winter, when the depressions of the North Atlantic are deeper and the risk of Mediterranean storms is more frequent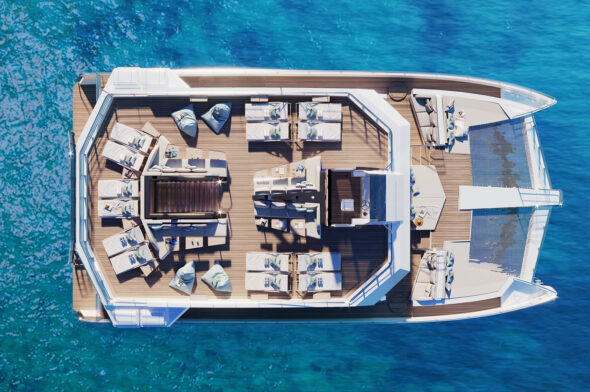 The Split-based shipyard has entrusted the Serbian studio with the design of the interconnected spaces of Open Catamaran for daily cruises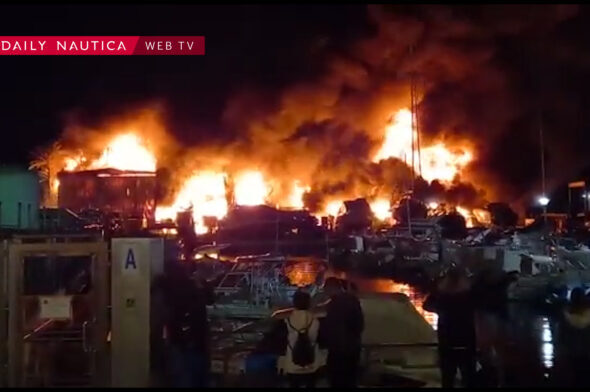 A devastating fire in the tourist marina of Marbella, Spain, destroyed around eighty vessels and a storage warehouse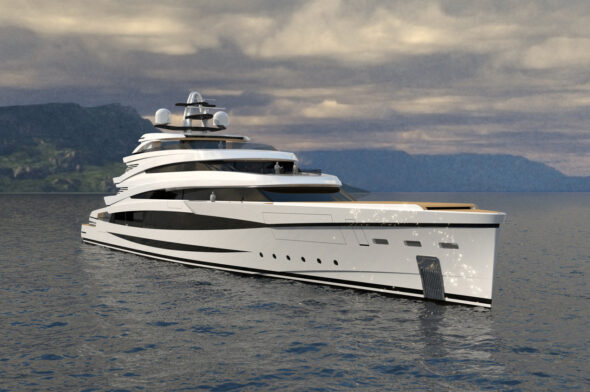 Sporty design and a speed of around 20 knots, a large 365m2 beach club over two decks, an owner's deck configured for total privacy and large spaces for storing sea toys and tenders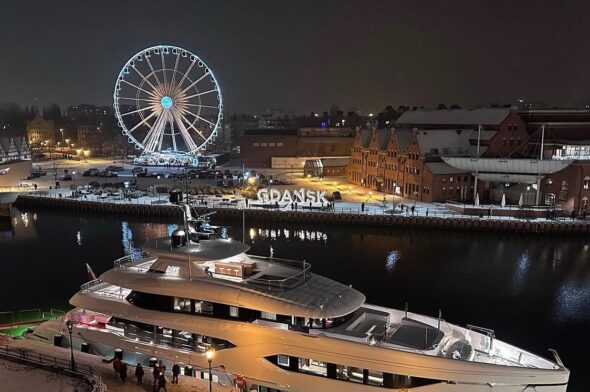 The first unit of the new C144S line, "Ace", by Conrad was officially baptised in Danzig. It is the largest ship built by the shipyard, and the biggest in Poland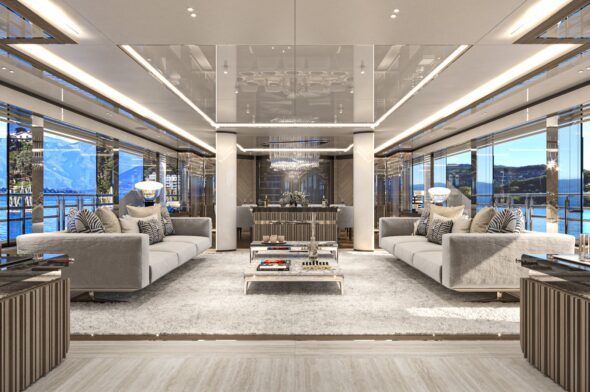 The Istanbul-based shipyard, Bilgin Yachts, have shared the official renderings of the interior of the 50-metre superyacht, the Bilgin 163-II, designed by Hot Lab
Highlight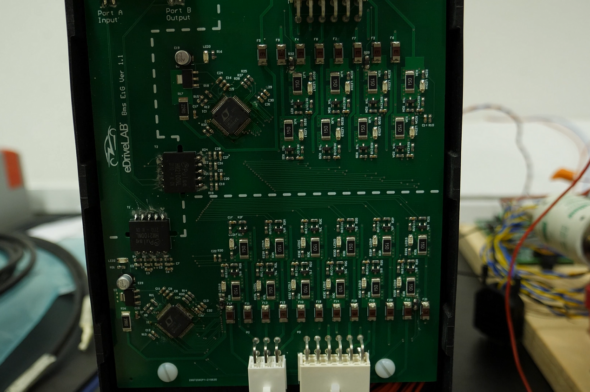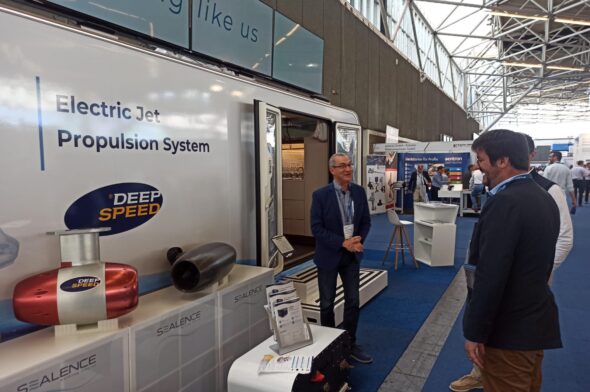 Sealence has presented its new Sealence Hotel System in Amsterdam. It supplies energy to the vessel for at least 12 hours, in complete silence and with zero emissions.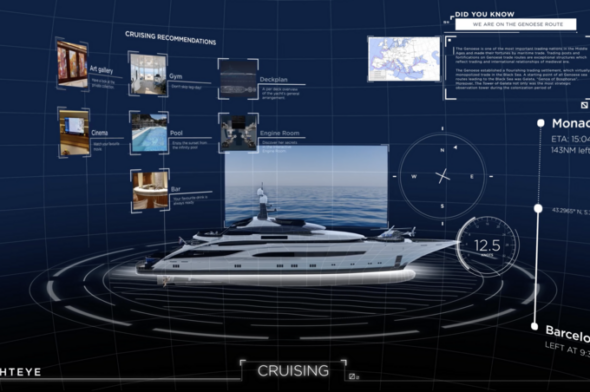 YachtEye simplifies life on board with instant access to information about the yacht, the trip, the weather, safety and much more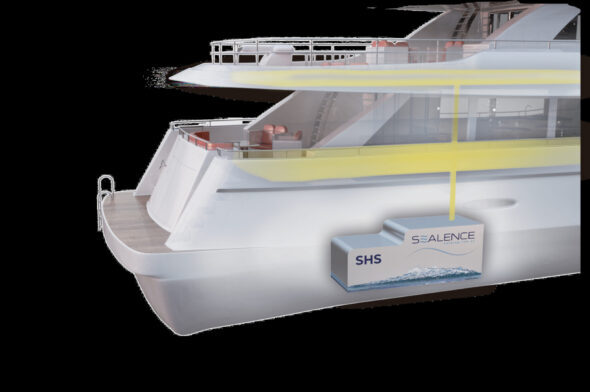 Infinite energy, silence and low environmental impact for on-board services for yachts and megayachts. This is what Sealence's new product promises to deliver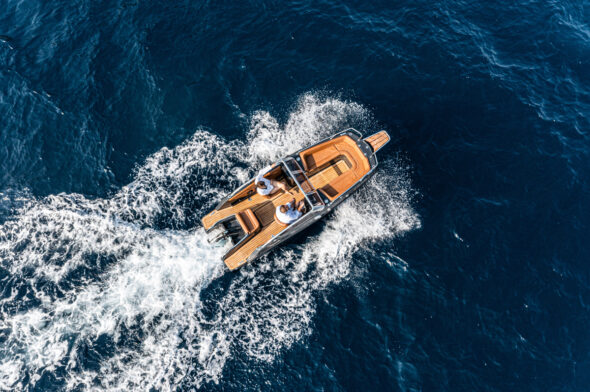 New, environmentally sustainable news from Magonis, the Spanish company specialised in electric vessels and solariums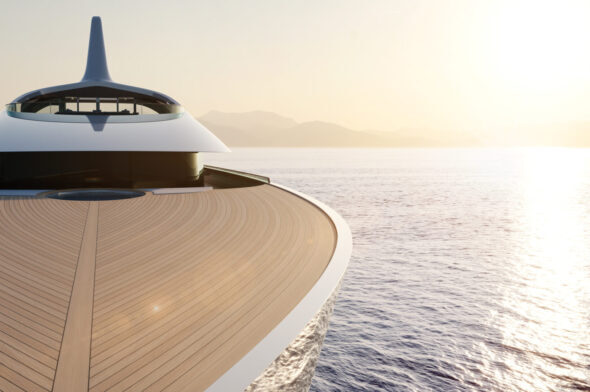 Feadship is preparing for a sustainable future with an evolutionary research process aimed at creating "agnostic" propulsion systems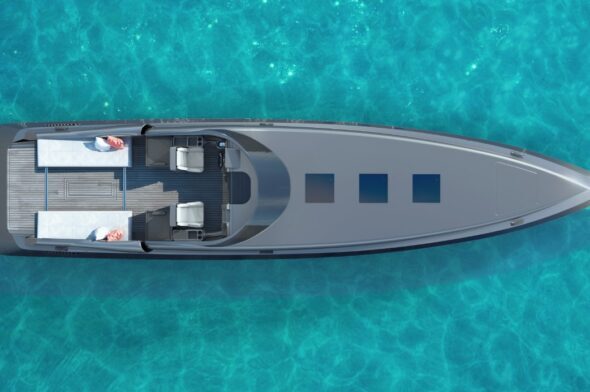 Mayla Yacht's electric offshore speedboat, launching in 2023, promises to give seafarers a surprise and a lot of fun
companies
All businesses in Liguria